ANGRY ORCHARD CIDER HOUSE COLLECTION
ANGRY ORCHARD CIDERHOUSE COLLECTION
---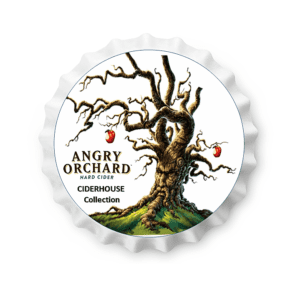 STRAW MAN
Straw man combines a distinct blend of juices from culinary and bittersweet apples, and is aged on oak, resulting in a complex, wine-like cider with apple and citrus notes and an earthy finish.
WALDEN HOLLOW
Walden Hollow is an annual vintage cider made with our cider maker's choice of heirloom New York state apples varieties, including apples from the Angry Orchard in Walden, NY. The 2016 edition is a mildly tannic, off dry cider with intense apple aroma and notes of butterscotch and almond. The cider makers wanted to capture the essence of wild fermentation, but without the funkiness or sour qualities sometimes associated with the process.
ICEMAN
Iceman uses the process of freezing the juice from culinary and bittersweet apples to produce a rich, complex and unique cider with a crisp apple taste and notes of caramel and toffee. The addition of oak-aging yields a smooth and pleasing vanilla character. The result is a perfectly balanced, full-flavored cider with clean apple notes and a lingered toffee finish.
The Muse is a bubbly, effervescent cider made from culinary and bittersweet apples and aged on French oak. It is sweet upfront with a juicy apple aroma and bright acidity with notes of clove and vanilla, and slightly drying on the finish.