LIMITED AVAILABILITY BREWS
BELL'S BREWERY SPECIALTIES
BELLS
---


Hopslam Ale – Six different hop varietals are selected and added to this brew specifically because of their aromatic qualities, these Pacific Northwest varieties contribute a pungent blend of grapefruit, stone fruit and floral notes. A generous malt bill and a solid dollop of honey provide just enough body to keep the balance in check, resulting in a remarkably drinkable rendition of the Double India Pale Ale style. ALSO AVAILABLE IN 2/1.3G KEG CAN.
Alcohol By Volume: 10.00%
AVAILABLE JANUARY – FEBRUARY

Hop solution – A remarkably drinkable Double IPA that pays tribute to one of Mother Nature's finest creations, as several hop varietals combine for massive aromas of tropical fruit, citrus and pine. A mild caramel malt character and dry finish provide balance.
Alcohol By Volume: 8.00%
LIMITED RELEASE IN SPRING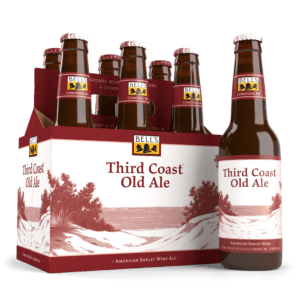 Third Coast Old Ale – Third Coast Old Ale starts with a rich, caramel base, and finishes with a heavy hop bitterness. Sharply intense at first, it will age gracefully, adding complexity and subtlety in your cellar. Go ahead, test your patience.
ONLY AVAILABLE IN 6 PACK BOTTLES – NO DRAFT.
Alcohol By Volume: 10.20%
AVAILABLE ONLY IN SEPTEMBER – OCTOBER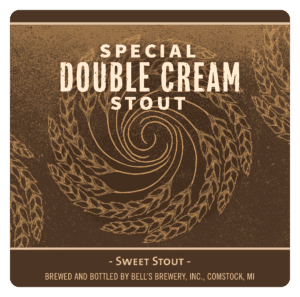 SPECIAL DOUBLE CREAM STOUT Named for its velvety smooth, creamy texture, this incredibly rich stout is brewed with 10 different specialty roasted malts chosen that impart notes of rich mocha and espresso. Dark and sweet tones intermingle with a soft, roasty finish.
  AVAILABLE IN DRAFT AND 6PK BOTTLE
AVAILABILITY AUGUST- JAN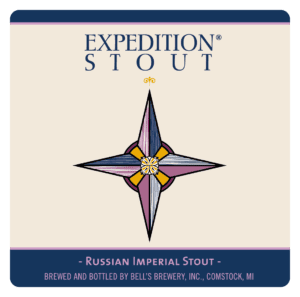 EXPEDITION STOUT RUSSIAN IMPERIAL STOUT  This 12 month barrel-aged version of our award-winning Expedition Stout thirsts for travel, but is perfectly content to sit in your cellar, maturing, until you are ready. The tough part? Deciding if you want to enjoy it now or wait until later. You can't go wrong either way.
AVAILABLE IN DRAFT AND 6 PK BOTTLE

A little brewer's magic transforms locally roasted Arabica beans and a variety of specialty malts into a creamy, intense coffee stout. Enjoy before it disappears.
ARABICADABRA is brewed with a cold coffee extract made at the brewery using a combination of fair trade, organic Nicaraguan coffee beans and Sumatra coffee beans. Lactose is also used for creaminess (those with dairy allergies or sensitivities should take note). It was inspired by Milchkaffe, another specialty Bell's beer.
AVAILABLE IN DRAFT AND 6 PK BOTTLE
ABV: 5.5%
AVAILABLE OCT – NOV