LIMITED AVAILABILITY BREWS
BREWER'S ART LIMITED RELEASES
BREWERS ART
---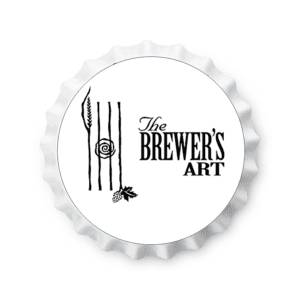 10.8 GALLON KEG, 1/6 KEG, 1/2 KEG
BREWER'S ART 2017 ST. FESTIVUS – This brown winter ale is brewed with 5 types of malt, noble hops, then subtly spiced with Curaçao orange peel and ginger
BREWER'S ART 7 BEAUTIES – This country rye ale is brewed with 7 types of malt, Brewer's Gold, Northern Brewer, and Sterling Hops
BREWER'S ART CHARM CITY CHERRY –  A tart, dry brown ale lightly flavored with Montmorency Cherries. Brewed in early spring only.
BREWER'S ART CHOPTANK'D – Crisp Summer Saison brewed for our friends in Cambridge on the Choptank. Rye, honeysuckle, lemon, and grapefruit peel.
BREWER'S ART LA PETROLEUSE – It has a deep golden color and a full, malty body with an earthy hop character and a slight yeast spiciness
BREWER'S ART LE CANARD – A strong, copper-colored ale with a mild, sweet malt character
BREWER'S ART PENGUIN PILS – Breakout your tuxedo t-shirts and enjoy this light & crisp pilsner made with German & American hops. Brewed in collab w/ the Maryland Zoo, portion of all draft sales go toward penguin research!
BREWER'S ART SAISON DE MYSTERES – A lovely farmhouse ale, lightly flavored with heather and lemon balm
BREWER'S ART SAISON PECORE – A deep golden ale, hopped with East Kent Goldings and Willamette hops, spiced with Kaffir Lime Leaves and Paradise Seed
BREWER'S ART STALKING HORSE – French and German malts, English oats, German hops, and Belgian yeast. Let's drink to European Unity!
BREWER'S ART TARTUFFE – 
Tartuffe Groseille – Kettle sour brewed with red currant. light, tart, and delicious. Drinks like rosé, but it's a beer! 10oz pour 4.4%abv
Tartuffe Pêche – Kettle sour brewed with peaches. Light, tart, and delicious! 3.7%abv
Tartuffe Fraise – Kettle sour brewed with strawberries. Light, tart, and delicious! 3.7%abv
Tartuffe-Sublimé – A blend of our Danaus kettle sour, and Sublimation 4.7%abv
BREWER'S ART TINY TIM – Brewed with Buckwheat Honey, Hibisicus flowers, and Rosemary. An herbal, slightly floral refresher for Spring!
BREWER'S ART ZEKE'Z COFFEE PORTER – Rich, Chocolate-y Belgian Porter brewed with Aromatic and Coffee Malts, steeped 24 hours with Mexican Chiapas in partnership with Thomas Rhodes of Zeke's Coffee!