Dogfish Head Spirits
DOGFISH HEAD SPIRITS
---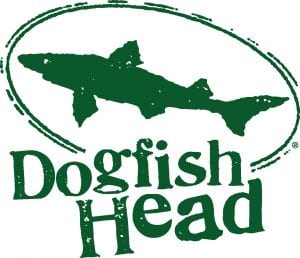 Dogfish Head Spirits
 Dogfish Head Analog Vodka- Clean and crisp with subtle grainy sweetness, you'll find hints of pear and cherry that make for a smooth finish 40% Alc/Vol.

Dogfish Head Straight Whiskey –This whiskey is aged more delicately than your typical American Whiskey: In wine making, the use of toasted and lighter char oak barrels is preferred to allow the liquid to mature and retain the delicate flavors of the grape. The same philosophy is applied in the barrels selected to age our whiskey. The result is a delicately aged whiskey, reliably smooth, capturing the nuances of the malted barley. 40% Alc/Vol.

Dogfish Head Barrel Honey Rum – Grade A fancy molasses, fermented using the flavorful 'Doggie' yeast, sweetened with a touch of local honey, aged in new char # 3 American Oak Barrels. Flavored Rum. 40% Alc/Vol.

Dogfish Head Compelling Gin – Gin is simply vodka distilled with juniper berries and other botanicals. And what better base to start with scratch-made Analog Vodka. Pot distilled using a gin basket burting with a citrus-forward botanical mix, Bright orange, lemon and lime peel take the lead, with the juniper berries rounded out by flavors of cinnamon, green cardamom, coriander seed and kaffir lime leaves. Enjoy peppery citrus zest flavors followed by baking spices and a lemon-lime finish.. Bright & citrusy, this highly mixable gin transforms a few go-tos such as Gin & Tonics and Bloody Marys, or as a back bone to the classics. 44% Alc/Vol.