LIMITED AVAILABILITY BREWS
DUCLAW LIMITED RELEASES
DUCLAW BREWERY
---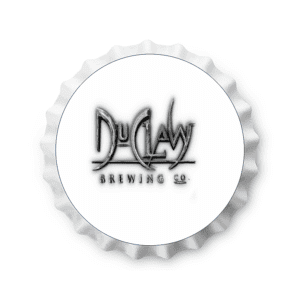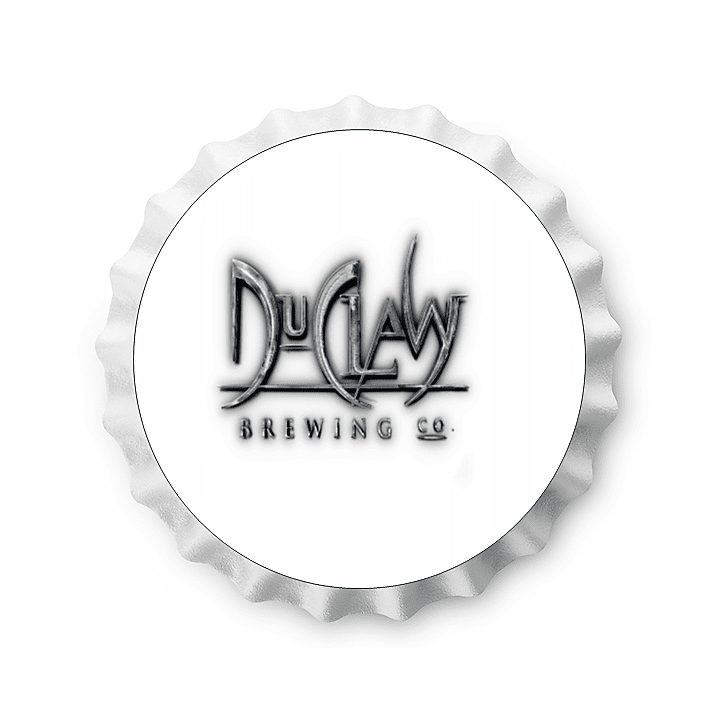 12OZ BOTTLES AND DRAFT
DUCLAW CARGO SCHWARZ – This jet black brew has all the toasted malty flavors you would want out of a dark beer, without the typical heavy body and mouthfeel. Each sip is clean and dry, making this beer very easy drinking.
DUCLAW DEVIL'S MILK – Citrus flavors, and warming 10% ABV. Devil's Milk is best served in a snifter to accommodate its ABV and allow complex flavors to emerge as it warms in your hands.
DUCLAW FAST, FASTER & DISASTER – This medium bodied, straw colored IPA races toward the edge of calamity with a zero minute addition of Amarillo & Azacca hops that produces a full-throttle rush of pineapple & passion fruit flavors, accented by subtle notes of lemon
DUCLAW FOR PETE'S SAKE – An Imperial version of Sweet Baby Jesus! Chocolate Peanut Butter Porter that raises the bar again with its silky, full body, big roasted malt flavor and aroma dominated by rich notes of peanut butter and chocolate, subtle fruit and coffee notes, and a strong, warming 9% ABV
DUCLAW HELL ON WOOD – Medium/full-bodied and amber in color with a thin, persistent, off-white head. Its mesmerizing citrus flavors and aromas, accented by notes of charred oak, vanilla, and caramelized sugar, give way to a palate dominating hop finish balanced by smoky, bourbon character and a warming 13.1% ABV
DUCLAW LOST IN THE STATIC – Hazy orange double IPA brewed with Hallertau Blanc, Citra, Mosaic hops.
DUCLAW MAD BISHOP OKTOBERFEST – German-style Oktoberfest combines complex aromas and flavors of sweet and toasted malt, a smooth mouthfeel created by an 8 week lagering process, and a clean, crisp finish.
DUCLAW MIDNIGHT DUE – Light/medium-bodied barrel-aged sour combining the tart sweetness of Sour Me This, with the Bourbon, vanilla, and charred wood notes of Retribution for a complex, yet highly drinkable new hybrid
DUCLAW MISFIT RED – Misfit Red is a classic, medium-bodied, ruby-tinged Amber Ale with smooth, roasted malt flavor balanced by a mild hop presence and moderate 5.1% abv.
DUCLAW NEVER TELL ME THE ODDS – Delicious blend of tropical and citrus hop flavors
DUCLAW OUDE RODE OGEN – Powerful notes of fig, coffee, and dark stone fruit dominate while complimenting a slightly boozy finish
DUCLAW RETRIBUTION – Full-bodied and jet black with a small tan head and a complex flavor profile of dark chocolate, coffee, smoky malt, and dark fruit, concealing a massive, warming 11.2% ABV. After fermentation, Retribution is aged inside of bourbon barrels made from charred American White Oak and carefully monitored for 6 months, resulting in a sophisticated Bourbon barrel aged imperial stout, infused with aromas and flavors of charred oak, vanilla and caramelized sugar.
DUCLAW SOUR ME THIS – Medium-bodied, straw-colored kettle sour boasts vibrant flavors of tangerine, orange, and melon; candied fruit sweetness, and a punch of puckering tartness that lingers long after the beer's dry finish
DUCLAW X9 COFFEE STOUT – The 9th experiment in the eXile Series proved so popular, it was spun-off from the series and re-released it as simply 865cc Coffee Stout
DUCLAW X9 865cc COFFEE STOUT – Medium-bodied stout proved so popular that it transcend the series. 865cc is black in color with a large, lingering tan head, creamy mouthfeel, and intense roasted coffee flavors and aromas (without any additional coffee bitterness) from an addition of cold steeped, Cafe Racer XXX 865cc coffee roasted locally in Baltimore, Maryland.