JAILBREAK SEASONAL BREWS
JAILBREAK
---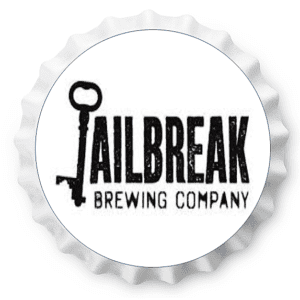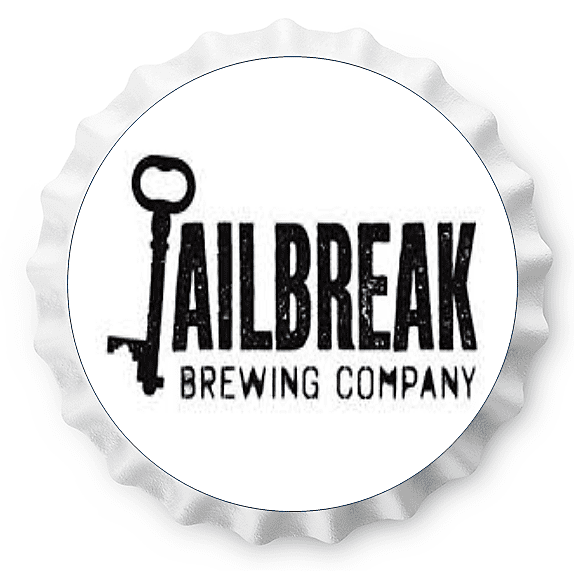 4 PK CAN, 1/2 KEG, 1/6 KEG

JAILBREAK WHITE RUSSIAN – A coffee cream ale that is light in color yet full in flavor. An appropriate marriage of golden malts and perfectly roasted coffee from Ceremony Roasters. A hint of vanilla is added to recreate a White Russian that is worthy of the Dude's respect!
6 PK CAN, 1/2 KEG, 1/6 KEG
JAILBREAK FUNK SWAY– begins as a traditional kettle-soured Berliner Weisse, but is transformed into a fruit-forward springtime delight via plentiful additions of key lime puree. Intensely pleasant key lime aromatics are punctuated by firm tartness with a large supporting role from hefty proportions of malted wheat. Funk Sway is approachable to those perhaps unfamiliar with traditional Berliner Weisse, but its appeal to sour beer lovers is thoroughly undeniable.
JAILBREAK GOLDIE HON –Although Goldie Hawn claims that she's a ditzy dumb blonde, this beer is no dumb blonde. An assertive Citra and Mosaic induced dry-hopping creates an ultra-zesty and citrusy aroma. The beer is incredibly refreshing and clean, ideal for transitioning weather. This is Jailbreak's spring seasonal so if you're feeling empty inside that White Russian is gone…here's your answer. Shout-out to all the brightly printed dresses, outdated glasses, and beehive hairdos of the old school working class Baltimoreans. Cheers, hon.