LIMITED AVAILABILITY BREWS
JAILBREAK LIMITED RELEASES
JAILBREAK
---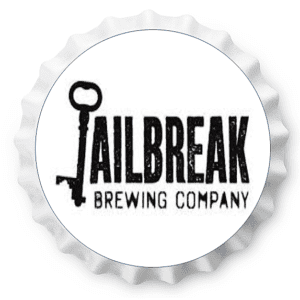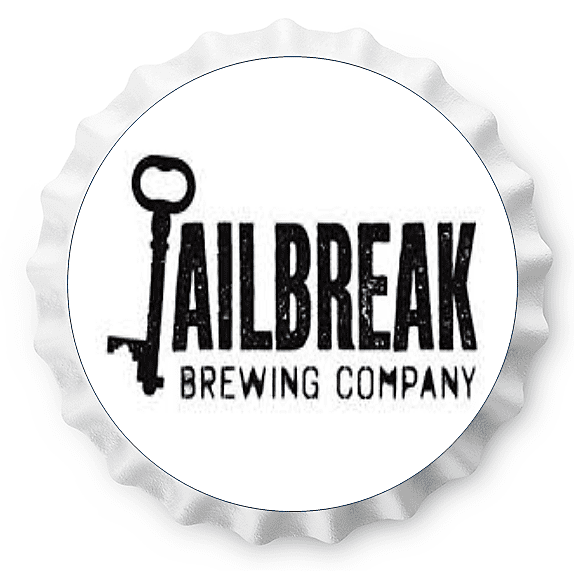 1/6 KEG, 1/2 KEG
JAILBREAK DE GARDE DE FAITH – Brewed with 100% French ingredients. Firmly planted in the amber category, this burnished orange malt-forward beauty boasts enticing aromas of crispy toast and biscuit. On the palate, De Garde De Faith offers an alluring arrangement of moderate fruit and subtle spice, finishing with lush underpinnings of candied orange peel.
JAILBREAK DEW RIGHT – A traditional blonde ale brewed with hand-processed, fresh honeydew melons in both the whirlpool and dry hop. A dose of German varietal Hull Melon is also added to this dry hop to further amplify and improve the ever-present summer warming sensation.
JAILBREAK INTO THE DARK – This stout focuses on the natural roastiness of the malt and adds subtle complimentary notes of caramel, dark chocolate, and dried dark fruits. Clean, Dry, and Crisp. Lights out!
JAILBREAK O.D.B. – Oud Bruin is a slightly tart Flanders Style Brown Ale. Ours is brewed with tamarind fruit and aged on French Oak chips. The aroma of plum and fig are complimented by a light toastiness. Bready flavors and caramel sweetness give way to clean and tart finish.
JAILBREAK Q-CUMBER SAISON – Saison taken to new heights with the addition of cucumber, gin botanicals, rosewater, and a hint of caraway. Slightly sweet on the front and refreshingly dry on the finish, this farmhouse ale is all about depth, complexity, and a nod to the purity of Mother Nature.
JAILBREAK REDACTION – West Coast styled pale ale crafted to remove gluten. Neutral fermentation character and adequate dryness allow the generous additions of Cascade and Centennial to come to the forefront, exhibiting bright notes of both orange and grapefruit.
JAILBREAK REEL BIG IPA – Brewed to commemorate our third anniversary celebration with the beloved Reel Big Fish, Reel Big IPA is a prodigious, simultaneously hoppy & yeast-forward aromatic behemoth of a beer. Pouring a pleasurably hazy burnished yellow, the aroma offers tantalizing wafts of overripe pineapple and mango while the pillowy soft mouthfeel helps to carry flavors of blueberry, melon, lychee and orange zest, ultimately finishing dry and crisp. This beer is delicate, so please enjoy fresh!
JAILBREAK RYEMIN' & STEALIN' – A palate dominating rye with a firm malt backbone that provides notes of caramel and toffee. Cardamom and peppercorn lead a spicy component that compliments the malt profile and light hop additions.
JAILBREAK SCOVILLE JALAPEÑO IPA – An artisanal style IPA combining mildly bitter hops, garden fresh jalapeno peppers and cilantro. With a moderate malt profile, this culinary concoction offers both an easy drinking IPA and a bowl full of jalapenos without the burn of bittering one might expect.
JAILBREAK THE 19TH TEA – Recreation of the classic Arnold Palmer beverage: A light amber ale brewed with black tea and finished with lemon juice and even more black tea. Mild caramel malt aroma with notes of iced tea and lemon that carry into the flavor. A light medium body with a crisp drying finish
JAILBREAK VAN DAMMIT – A traditionally craftier Belgian Dark strong ale with notes of plum, raisin, and figs. The deep and complex malt backbone starts sweet and finished clean and dry.