REDD'S WICKED ALE
REDD'S WICKED
---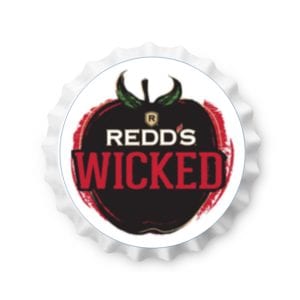 ABV 8%

Redd's Wicked Apple – Delicious apple taste with the right amount of sweetness and a crisp, refreshing finish.

Redd's Wicked Black Cherry – Refreshing beer plus the delicious taste of black cherry.

Redd's Wicked Watermelon – Get the night rolling with Wicked Watermelon. It's the perfect amount of sweet, followed by a smooth and crisp finish.