TERRAPIN SEASONAL BREWS
TERRAPIN
---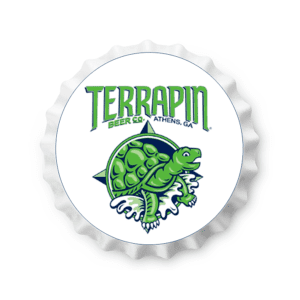 6 PACK CAN, 1/6 KEG
TERRAPIN BEYOND THE GALAXY – Beyond the Galaxy single hop IPA is light years ahead of its time. Brewed with a mass of Galaxy hops for stellar flavor and aroma, this intergalactic IPA will take you on a voyage where no man has gone before.
ABV: 6.3%
TERRAPIN MAGGIE'S FARMHOUSE PEACH ALE – Maggie's peach flavor and a refreshing spiciness that will get your juices flowing. Brewed with peaches and a lot of love, this Old World style of beer will take you back to a simpler time.
ABV: 5.5%
TERRAPIN MOO HOO – Dark brown to black in color. Aromas of dark chocolate. Dark roasted malt flavor with hints of caramel and chocolate, rounded out by a sweet, creamy finish.
ABV: 6.0%