MERICAN MULE
'MERICAN MULE
---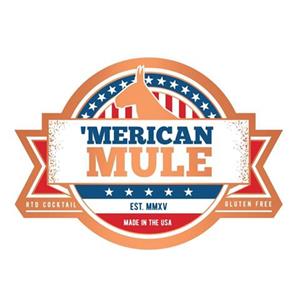 ABOUT 'MERICAN MULE: 
'MERICAN MULE IS A CRAFT, CANNED COCKTAIL BRAND THAT HAS AND IS IN PURSUIT OF THE NEW AGE AMERICAN DREAM.
The idea to take one of the most popular bar cocktails, and cocneptualize it in a can was drawn up in 2015 between Dean Mahoney and his colleagues.  They cashed out 401K's, savings and split monthly credit card debt until the brand gained enough traction to self-sustain.  The dream used to be a white picket fence, a family and a beautiful home, earned through years of work at an organization.  The Corporate mantra had flipped for these founders. Anything is possible today, you just need to have confidence in yourself, and never give up.  So that is the journey that was embarked upon.
VISIT WEBSITE