NOT YOUR FATHERS
SMALLTOWN
---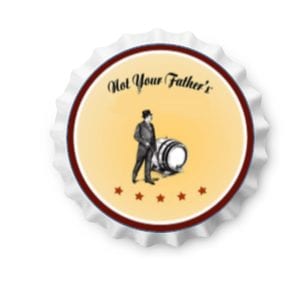 NOT YOUR FATHERS ROOT BEER-
this tastes just like the root beer you remember as a kid. Sweet and silky, it goes down smooth and hits your tongue with the perfect combination of vanilla, sarsaparilla and anise. Don't know how sarsaparilla and anise taste? They taste delicious. That's how they taste.

NOT YOUR FATHERS LEMONADE-
is a crisp, flavored malt beverage with natural lemon flavor.