REDD'S ALE
REDDS APPLE ALE
---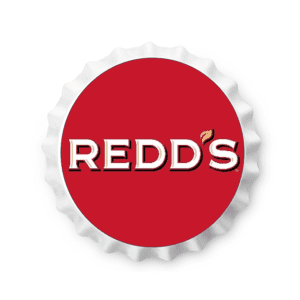 REDD'S APPLE, BLUEBERRY AND PEACH ALE
REDD'S Apple Ale is a refreshing beer plus the crisp taste of apples. Two things that are good on their own, but together? Great.
Redd's Apple Ale has 5 percent alcohol by volume and only 165 calories per 12oz serving. It comes in 6 pack and 12 pack bottles, 16oz and 12oz cans, aluminum pints and Redd's Variety packs.
5% ABV
165 calories
Grab a REDD'S Apple Ale. Together We Beer.
ALSO AVAILABLE IN LIMITED RELEASE – 

REDD'S STRAWBERRY ALE
REDD's Strawberry Ale is refreshing beer plus the delicious taste of strawberry. It's only available for a limited time, so hurry up and get it before it's gone!