NEW BELGIUM YEAR ROUND
NEW BELGIUM
---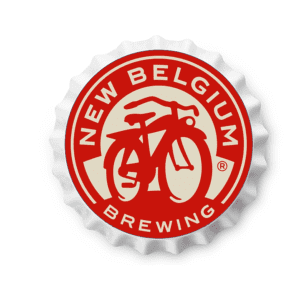 NEW BELGIUM FAT TIRE BELGIAN WHITE- Taking inspiration from our decades of experience brewing Belgian beers, Fat Tire Belgian White is made with Seville oranges and Indian coriander, both freshly ground less than a mile from our Fort Collins brewery. It's a fresh, perfectly sweet, natural tasting Belgian White
ABV: 5.2%
IBU: 12

NEW BELGIUM FAT TIRE- Fat Tire's unique flavor profile originates from the late 1930s, when local Belgian breweries aimed to satisfy the tastes of visiting British soldiers. English floral hops, subtle malt sweetness and spicy, fruity notes from Belgian yeast made for a balanced yet magical combination. These same characteristics are at the heart of Fat Tire. Classified as an Ameri-Belgo style ale by the revered Great American Beer Festival and World Beer Cup competitions, Fat Tire blends a fine malt presence, fresh herbal hop balance and a touch of fruity yeast to offer drinkers everywhere a timeless craft beer experience with a rare blend of balance and complexity.
ABV: 5.2%
IBU: 22

NEW BELGIUM DAY BLAZER- A deliciously refreshing golden ale, brewed with the finest malts and hops giving a sweet, crisp citrus finish with just a hint of honey.
Beer Facts:
ABV: 4.8%
IBU: 13

NEW BELGIUM GLUTINY PALE ALE- This is Glutiny! For this new year-round release, we armed the beer with a hefty dose of exotic Equinox hops, lending breezy guava, papaya and stone fruits to a wash of sweet, slightly herbal malt flavors. We then employed a special enzyme during the brewing process, which breaks down the gluten. Like any delicious pale ale, expect swift bitterness in the swallow and an assertively dry finish, just how we like it. Ready to join the uprising? Taste the Glutiny.
ABV: 6%
IBU: 30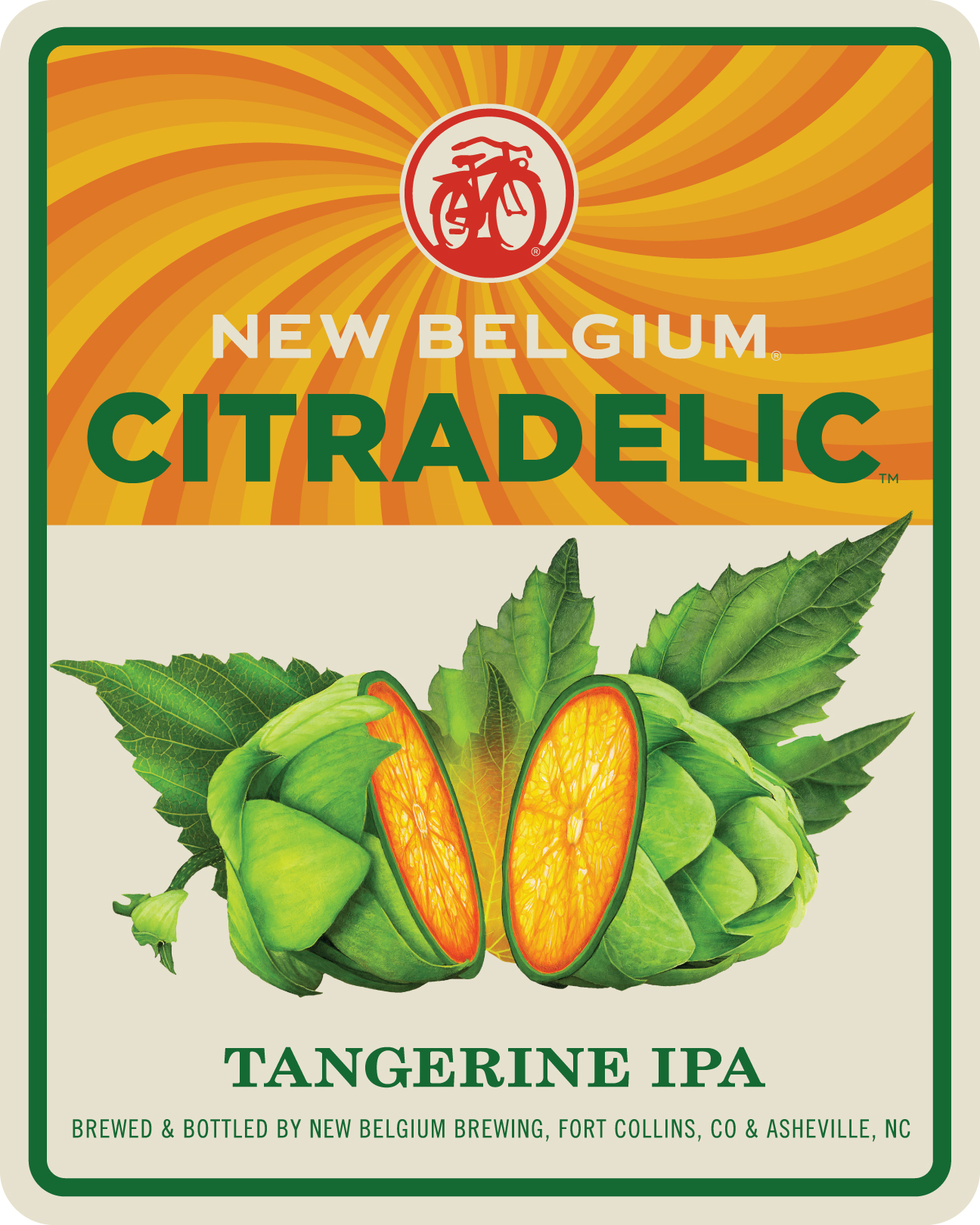 NEW BELGIUM CITRADELIC- Tune in and hop out with New Belgium Citradelic. Set adrift on a kaleidoscopic wave of hoppiness brought to you by a mystical marriage of Citra hops and tangerine peel, which elevates each sip onto a plane of pure tropical, fruity pleasure. Citradelic's namesake hop and fruit combine to jam with visions of additional hops like citrusy Mandarina Bavaria, tropical Azzaca, and fruity Galaxy for a colorful explosion that's grounded by just a touch of malty sweetness. Bored by the status quo? Expand your palate with a pour of Citradelic. 
ABV: 6%
IBU: 50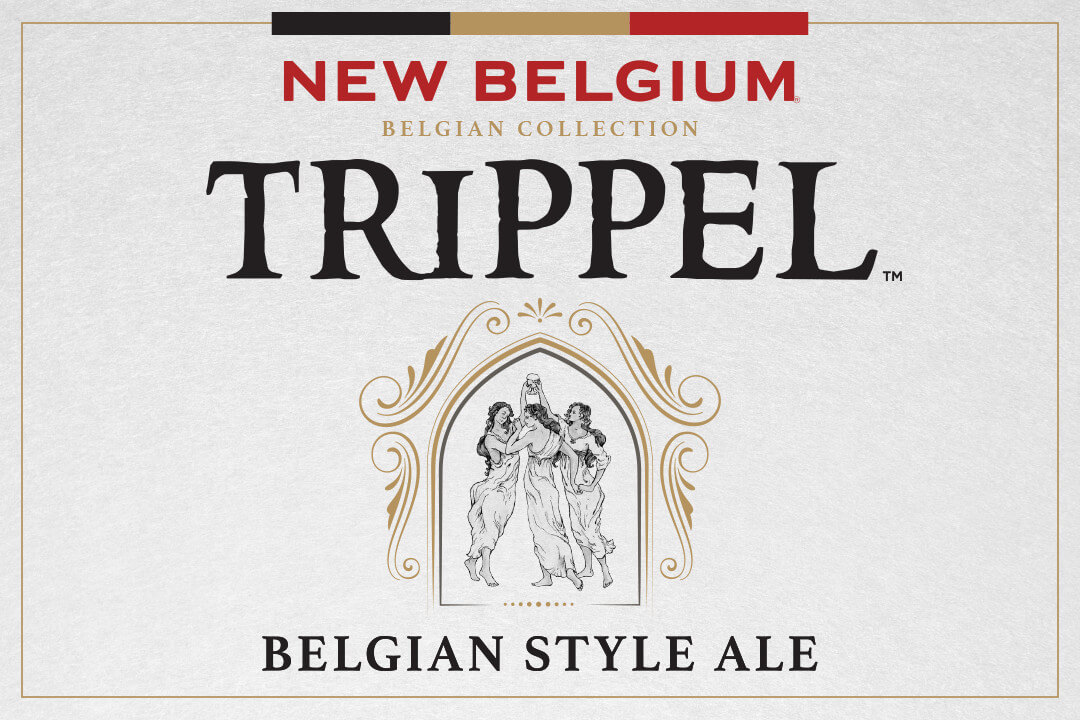 NEW BELGIUM TRIPPEL- Our Trippel has always been a big, beautiful Belgian-style ale. This golden beer opens with a bold blast of spicy Noble hops, courtesy of Saaz and Hallertau Mittlefruh, and gives way to the fruity aromas offered by our traditional Belgian yeast. Brewed with Pilsner and Munich malts, Trippel is classically smooth and complex, and sings with a high-note of sweet citrus before a pleasantly dry finish delivers a warm, strong boozy bite. Give Trippel a sip to get you smiling.
ABV: 8.5%
IBU: 43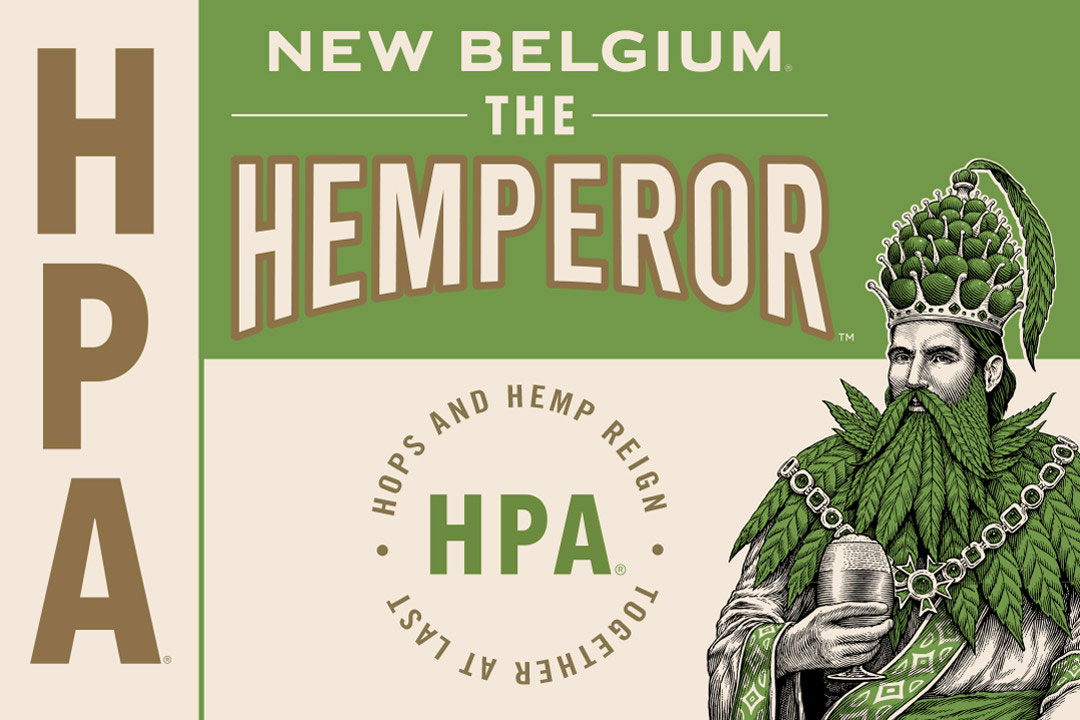 NEW BELGIUM THE HEMPEROR-Get ready: an exciting new offering that'll change the way you think about hoppy beers is coming your way. The brewers at New Belgium have created a new style of IPA: The Hemperor HPA. With the popularity of hoppy beers, our brewers are always on the lookout for different hop varieties and the complexities and flavors new strains can bring. That's where hemp comes into the picture. Without getting too nerdy, we found a unique way to recreate hemp terpene flavors in a beer, which complement the inclusion of hop flavors and hemp hearts (seeds) in a brand new, delicious way—not to mention this beer is extremely dank! The flavors and aromas are so unique that it's a style unto itself, hence HPA®.
 
ABV: 7%
IBU: 55