BELL'S BREWERY YEAR ROUND
BELLS
---


The beer that helped build our brewery; Bell's Amber Ale features both toasted and sweet caramel notes from carefully selected malts, balanced with herbal and citrus hop aromas. Capped by a clean bitterness, it's incredibly versatile with food, but very tasty on its own  ABV 5.8%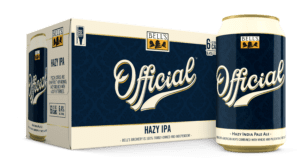 Two of our favorite ingredients come together in the brewhouse; pungent American hops and delicious wheat malt. This Hazy IPA is double dry-hopped (a combination of Mosaic, Citra, Azacca, Amarillo and El Dorado hops) resulting in complex peach, stone fruit and tropical notes with a dry finish and balanced bitterness. A refined beer for those who love hops and for those who prefer wheat beers. Go ahead and make it Official.

Following in the tradition of Czech Pilsners by offering a combination of firm malt and herbal hop bitterness, Bell's Lager of the Lakes is as refreshing and crisp as a swim in the Great Lakes.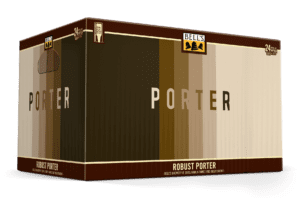 Our award winning Porter bridges the gap between malty brown ales and heavily roasted stouts. Notes of chocolate, coffee and roasted barley are offset with just a slight hop bitterness. Enjoy any time of the year.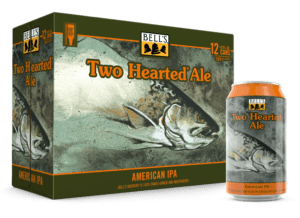 Brewed with 100% Centennial hops from the Pacific Northwest and named after the Two Hearted River in Michigan's Upper Peninsula, this IPA is bursting with hop aromas ranging from pine to grapefruit from massive hop additions in both the kettle and the fermenter.Perfectly balanced with a malt backbone and combined with the signature fruity aromas of Bell's house yeast, this beer is remarkably drinkable and well suited for adventures everywhere.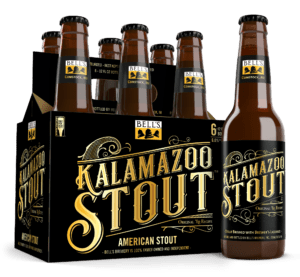 Named after the city where it all began, Kalamazoo Stout is one of our most classic recipes. This smooth, full-bodied stout offers a blend of aromas and flavors of dark chocolate and freshly roasted coffee, balanced with a significant hop presence.
Enjoy all the benefits of a light beer, with the flavor and quality you would expect from Bell's. Light Hearted™ is aromatic, balanced, and incredibly easy-drinking.