BREWDOG HEADLINERS YEAR ROUND
BREWDOG BREWERY USA
---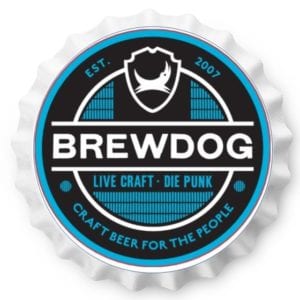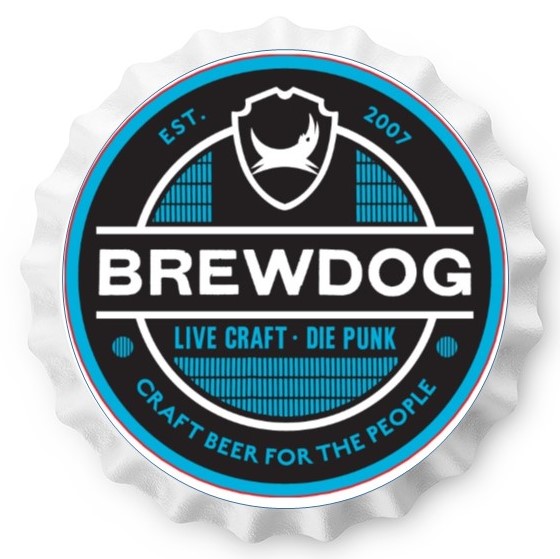 Elvis Juice: this is an IPA like no other. Elvis Juice puts grapefruit centre stage. Primed with tart pithy grapefruit peel for a citrus assault on the senses. This zest zenith delivers intense US hop aromas. Gigantic grapefruit notes are tail-gated by orange and pine. All piled high on a caramel malt base
This rig is juiced up and ready to roll. ABV 6.5%

HAZY JANE: East Coasts collide and crank it up for this new; New England IPA returned in Scotland. Brewed with oats and wheat and left unfiltered for a hazy appearance and super smooth delivery. Dry-hopped for a full-tilt fruit hit with pineapple, mango and a hint of zesty lime. Low on bitterness, high on haze, heavy on hops.
Hazy Jane – embrace the opaque. ABV 7.2%


Punk IPA is the beer that kick-started it. This light, golden classic has been subverted with new world hops to create an explosion of flavour. Bursts of caramel and tropical fruit with an all-out riot of grapefruit, pineapple and lychee, precede a spiky bitter finish.
This is the beer that started it all – and it's not done yet…  ABV 5.6%

Lost Lager is one hell of a beer if you make it right. Lost Lager takes back the ground lost over decades by lager monoliths. This is a dry-hopped Pilsner made with classic German Saphir hops, giving vibrant citrus and stone-fruit notes. Built from Bavarian yeast, it has a crisp clean taste.
This is lager like it was, like it should be, like it will be. Lager is back!  ABV 4.7%


Clockwork Tangerine – This fully automated IPA is infused with tangerine. At 4.5% it's a stand-out session beer that packs a perfectly timed delivery of juicy citrus and mellow tropical fruit resting on a light toasty and caramel base. Fresh, juicy and sessionable.
Clockwork Tangerine – the Director's cut for the twenty-first century. ABV 4.5%

WELCOME TO PLANET CRAFT. OUR HEADLINER RANGE OFFERS ACCESS WITHOUT COMPROMISE. THESE BEERS ARE BORN FROM OBSESSION AND CRAFTED TO PERFECTION. THEY ARE THE BASELINE FROM WHICH ALL OUR BEERS ARE BUILT. BUCKLE UP, RELAX AND ENJOY THE RIDE. BEER WILL NEVER BE THE SAME. Enjoy the Mystery Pack Variety 12pk cans